On Your Mark, Get Set...READ!
This week at the lIbrary, join us Wednesday June 29 at 10:00 for Awesome Games! Even if you have not signed up for the Summer Reading Challenge, all kids are welcome to check out what kind of games will be going on!Tthe Waushara County Extension office will be providing the games, you can bring the fun!
This Satuday, July 2 will be the Annual Book Sale!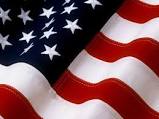 The Library will be Closed Monday July 4,2016